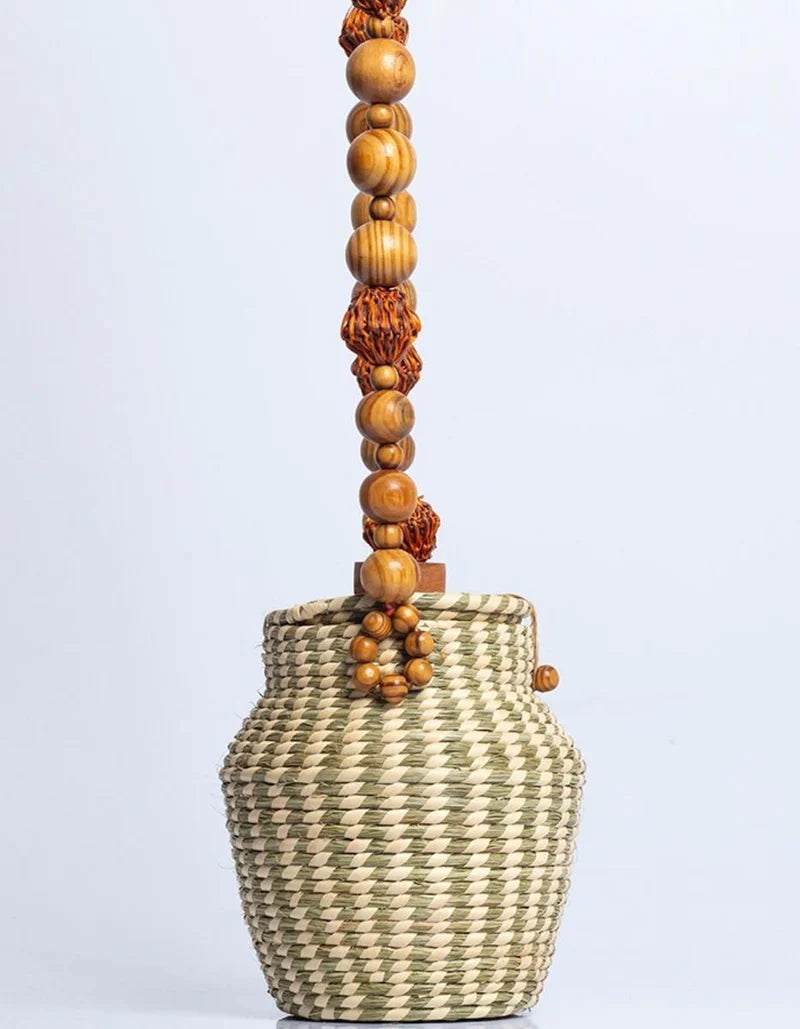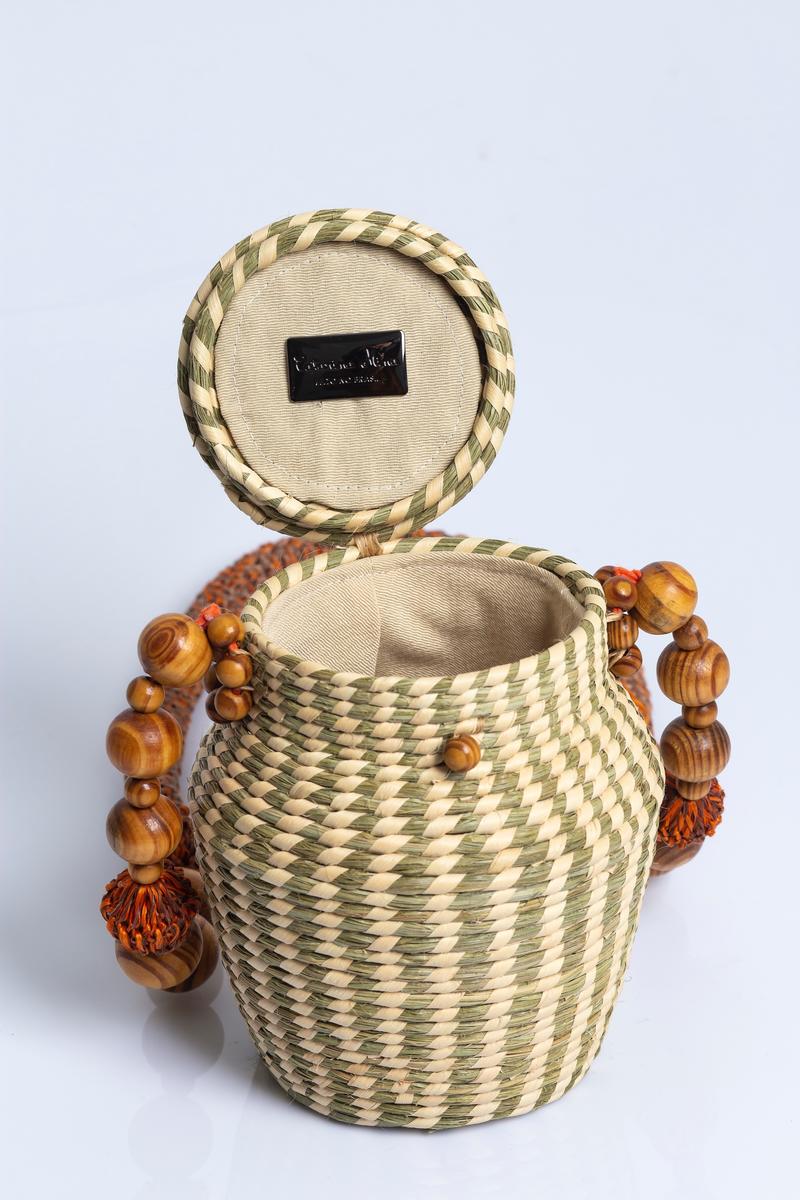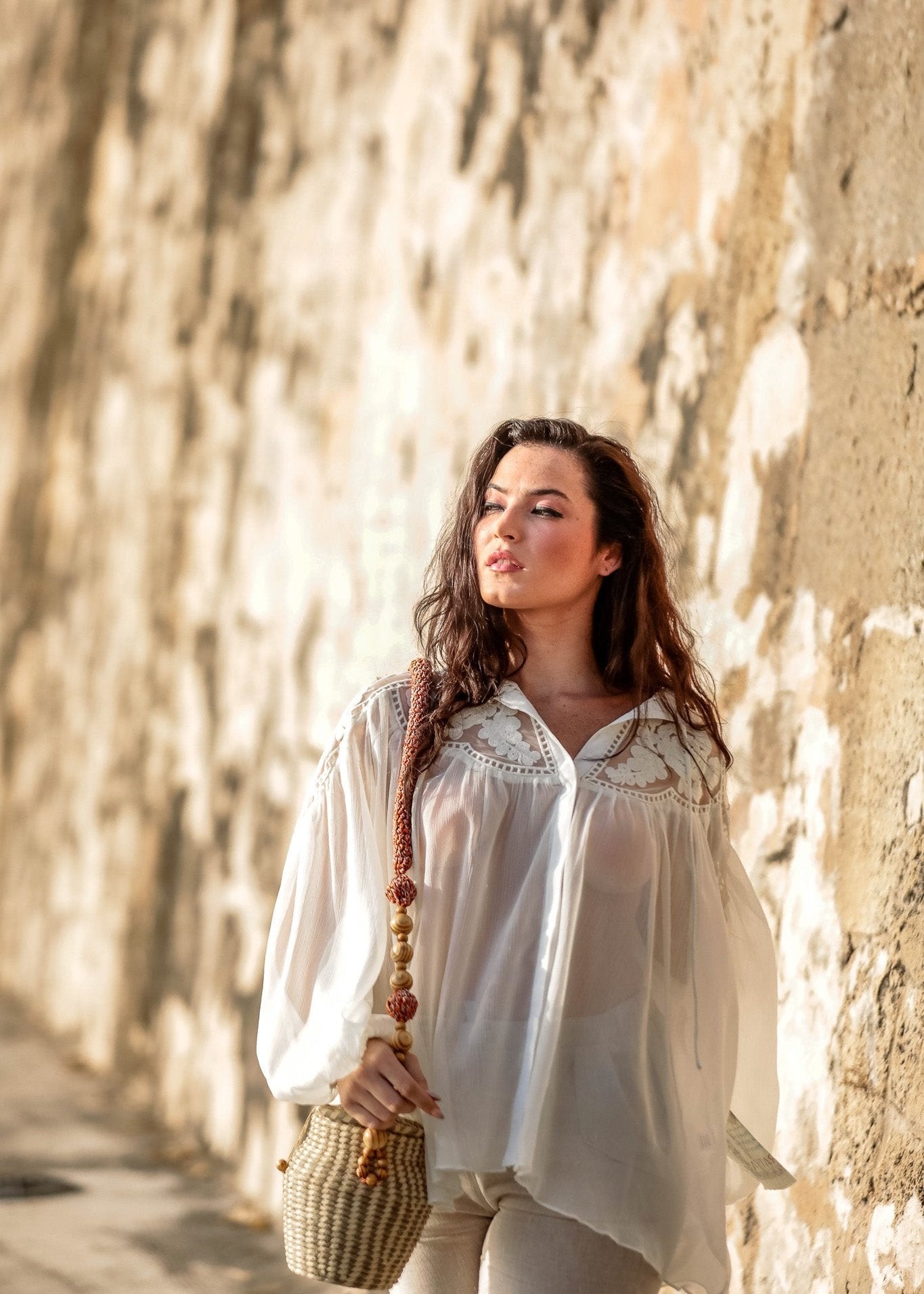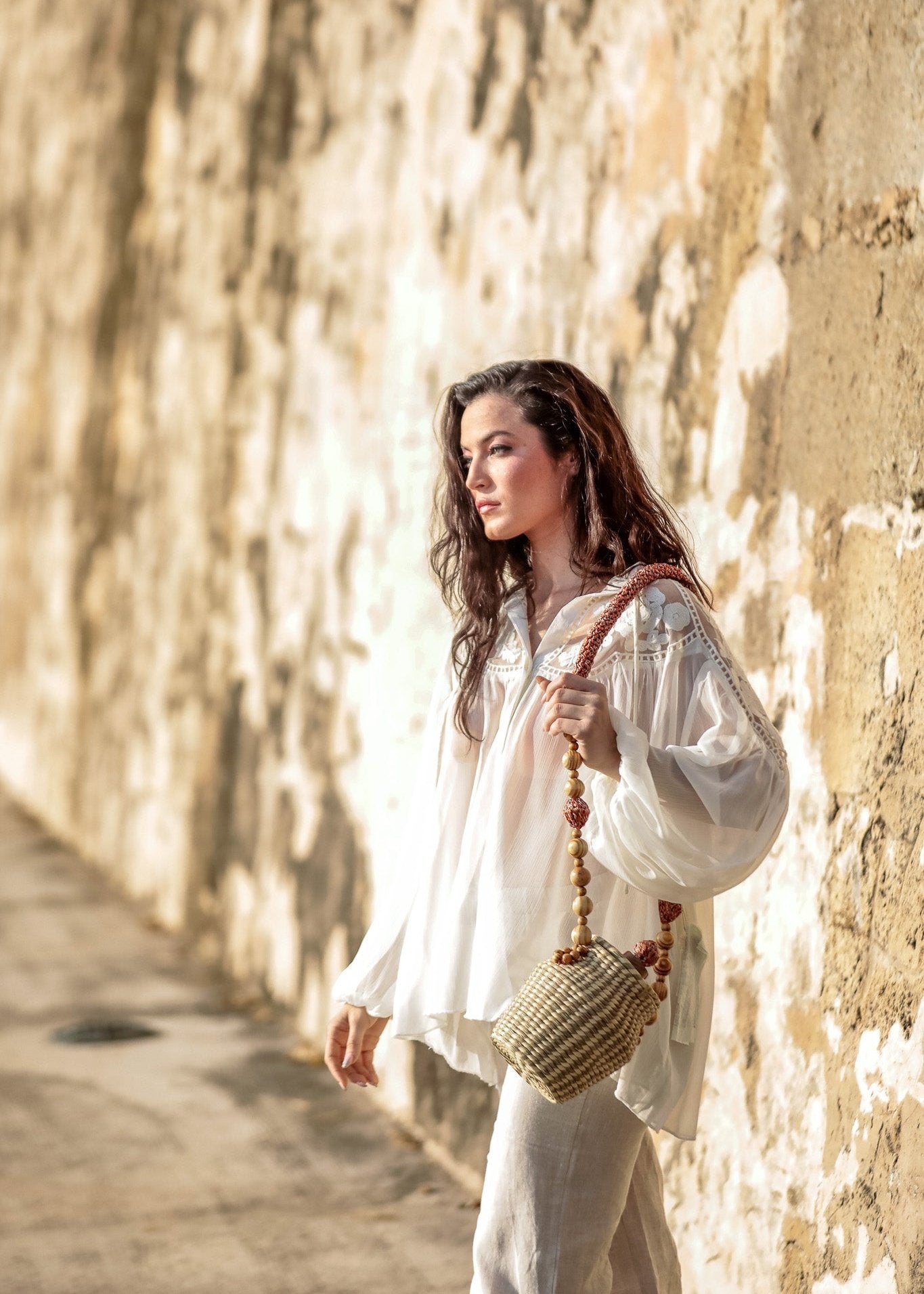 The Arara Bucket bag is handmade with straw by the artisans of 'O Ará', Catarina Mina's new project. Features a strap with small balls and wood detailing, and lining with cardholder inside. Bag made with sustainable and biodegradable materials.
Natural Straw, Silk thread & Wood
Dimensions: Width: 13 cm | Length: 13 cm | Height: 18 cm
* The product may undergo minor changes in size. This happens not only because of the artisanal process, done manually by artisans. Cleaning should be done with a damp cloth and dried in the shade.
Locations
VISIT US
.
Old San Juan
258 Calle de San Justo, San Juan, 00901
Mon - Sat 9:30am - 6:00pm
Sun 11:00am - 6:00pm
Tel: +1 (646) 706-2502
.
Shelter Island
Shelter 183 North Ferry Rd. Shelter Island, New York 11965
Mon - Sun 10:00am -5:00pm
Tel: +1(516) 413-4136
.
The St. Regis Bahia Beach Resort
Iridium Spa 
Every Day 10:00 am - 5:00 pm
.
Don Rafa Boutique Hotel
601 Av. Miramar San Juan, PR 00907 
Tel: +1(787) 303-3350
.
ABOUT US