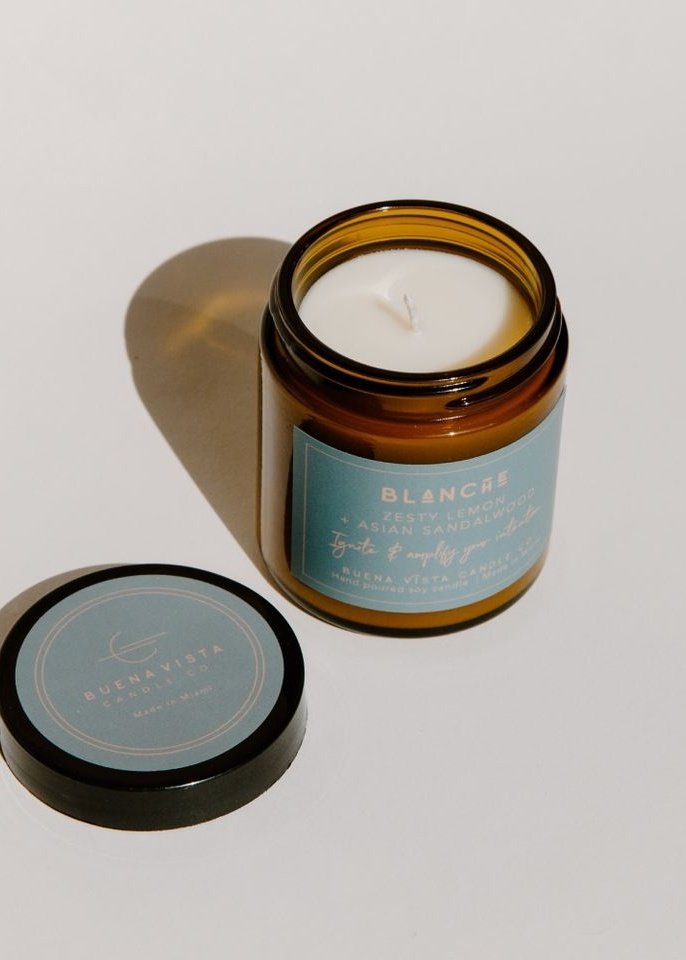 Blanche (Asian Sandalwood + Zesty Lemon) in Amber Luxe
Blanche merges the bright citrus notes deeply inspired by the Sicilian coastline with a distinctly woodsy aroma. Envision a sudden breeze traveling through a lemon tree orchard in Sicily, producing a zesty and refreshing aroma only to be deepened by the earthy notes of grounding sandalwood.
Comprised of US-grown and harvested soy vegetable wax (for a safe and sustainable alternative to chemically mass-produced wax), each candle is made with a cotton wick, essential oils, and flower essences. No toxic additives ever.
Hand-poured soy candle infused with flower essences Approximately 40-hour burn time
Blanche (Asian Sandalwood + Zesty Lemon) in Amber Luxe
Locations
VISIT US
.
Old San Juan
258 Calle de San Justo, San Juan, 00901
Mon - Sat 9:30am - 6:00pm
Sun 11:00am - 6:00pm
Tel: +1 (646) 706-2502
.
Shelter Island
Shelter 183 North Ferry Rd. Shelter Island, New York 11965
Mon - Sun 10:00am -5:00pm
Tel: +1(516) 413-4136
.
The St. Regis Bahia Beach Resort
Iridium Spa 
Every Day 10:00 am - 5:00 pm
.
Don Rafa Boutique Hotel
601 Av. Miramar San Juan, PR 00907 
Tel: +1(787) 303-3350
.
ABOUT US