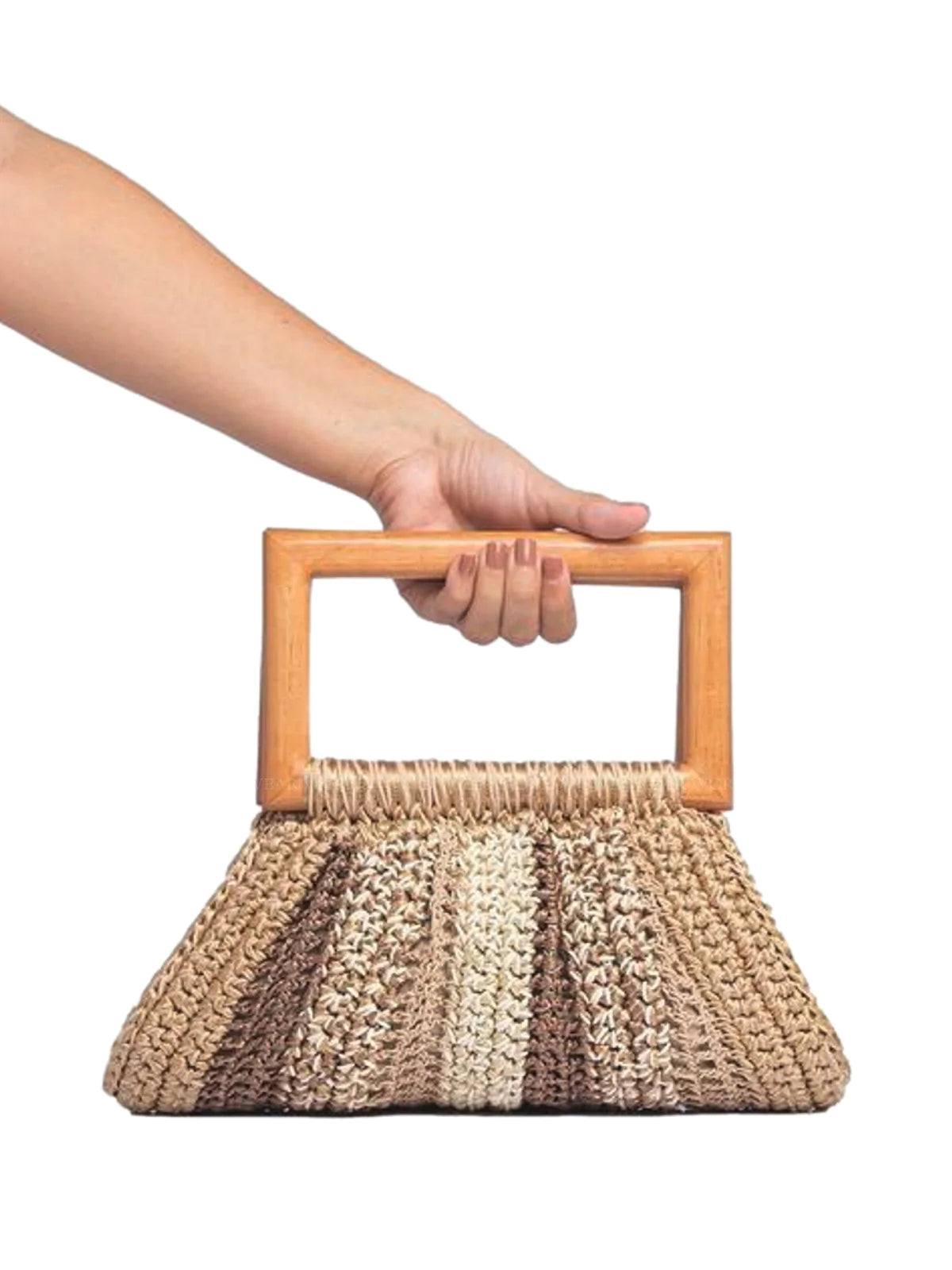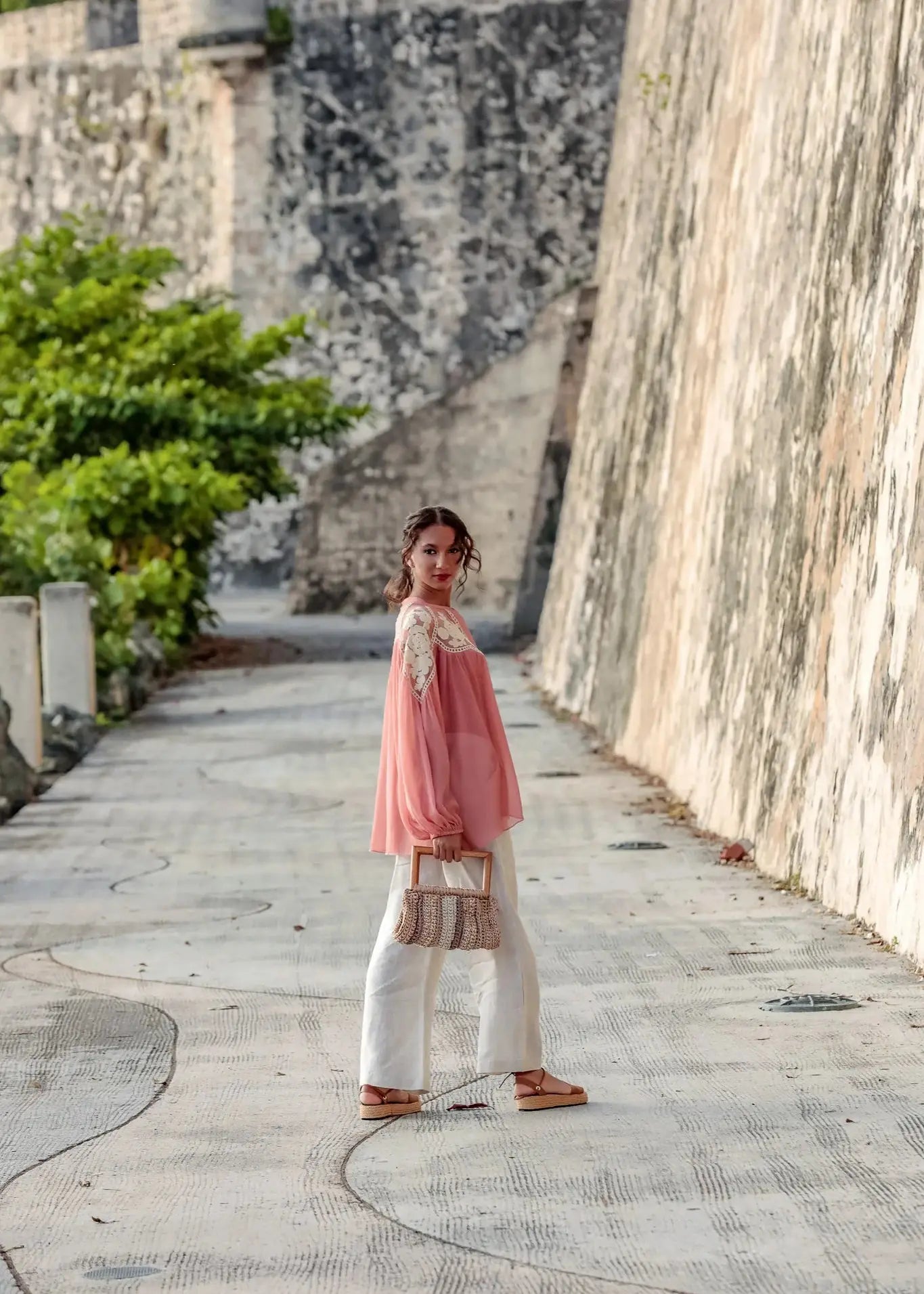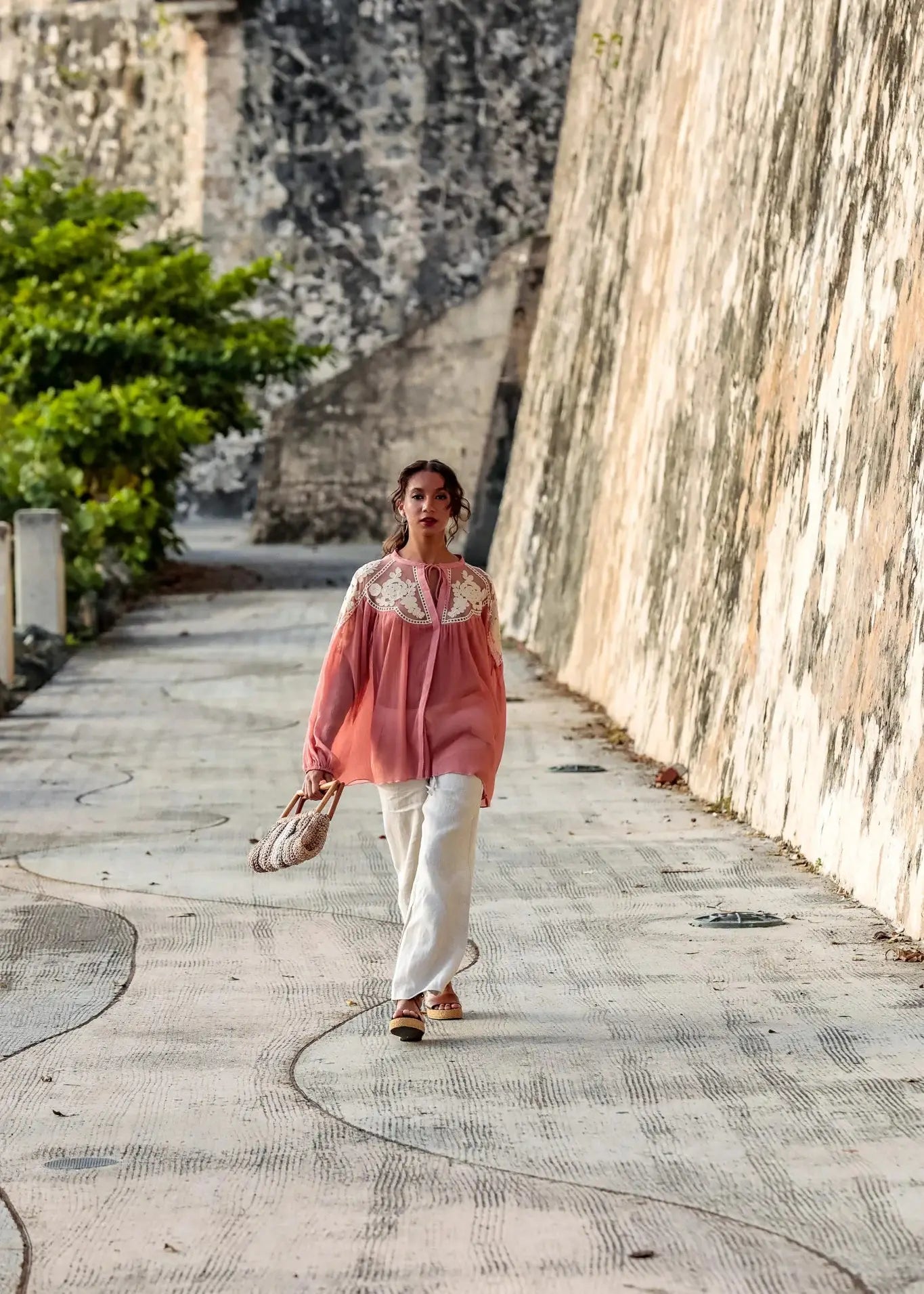 Crochet bag handcrafted with mixed satin threads featuring a rounded shape, which gives personality to the design. It has a rectangular wooden handle, lining, and logo. The product may undergo minor changes in size. This happens not only because of the artisanal process, done manually by artisans. Cleaning should be done with a damp cloth and dried in the shade.


PRODUCT DETAILS
60% polyester 40% cotton

Strap: Freijo Wood
Length: 30 cm | Height: 20 cm
Locations
VISIT US
.
Old San Juan
258 Calle de San Justo, San Juan, 00901
Mon - Sat 9:30am - 6:00pm
Sun 11:00am - 6:00pm
Tel: +1 (646) 706-2502
.
Shelter Island
Shelter 183 North Ferry Rd. Shelter Island, New York 11965
Mon - Sun 10:00am -5:00pm
Tel: +1(516) 413-4136
.
The St. Regis Bahia Beach Resort
Iridium Spa 
Every Day 10:00 am - 5:00 pm
.
Don Rafa Boutique Hotel
601 Av. Miramar San Juan, PR 00907 
Tel: +1(787) 303-3350
.
ABOUT US