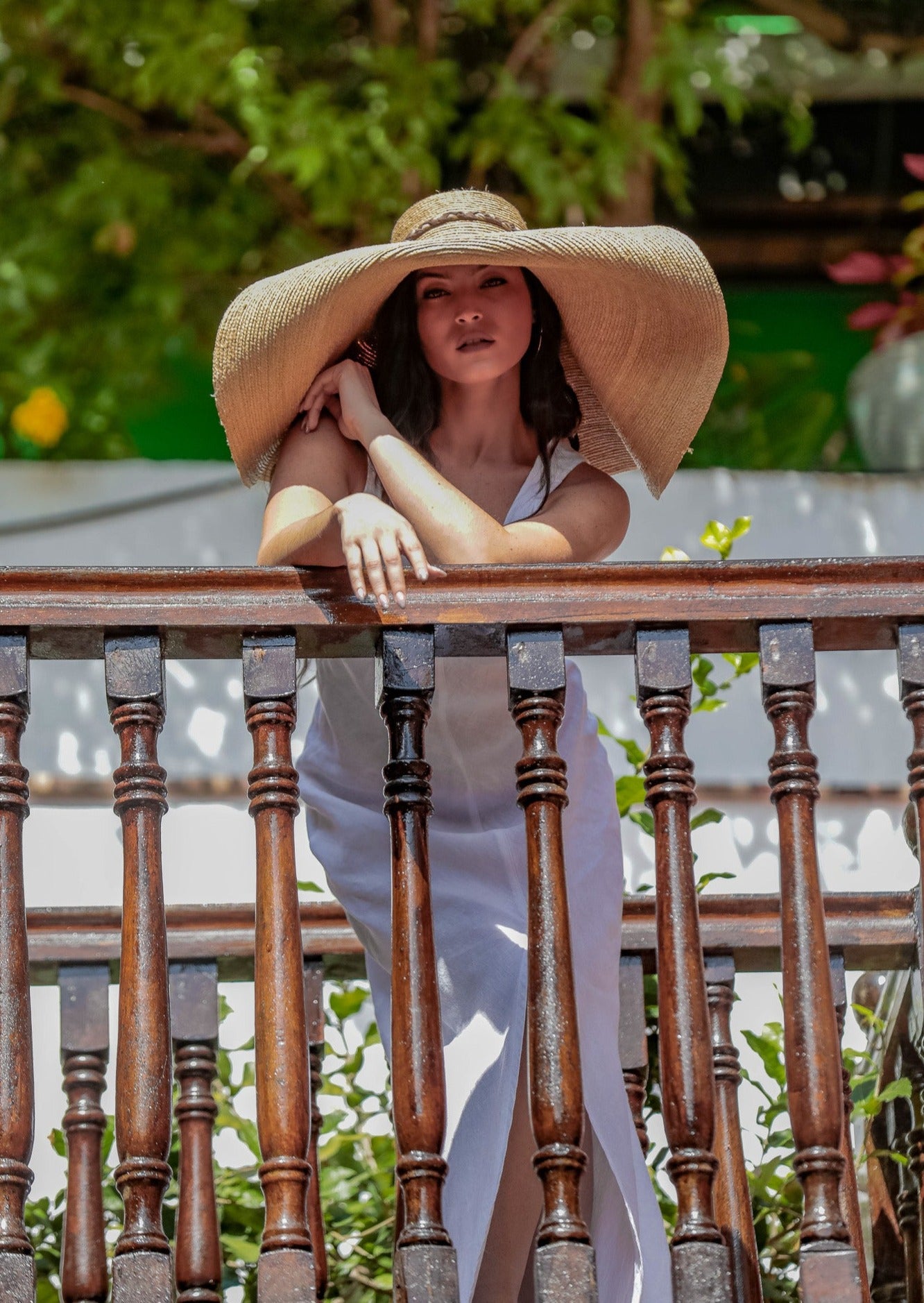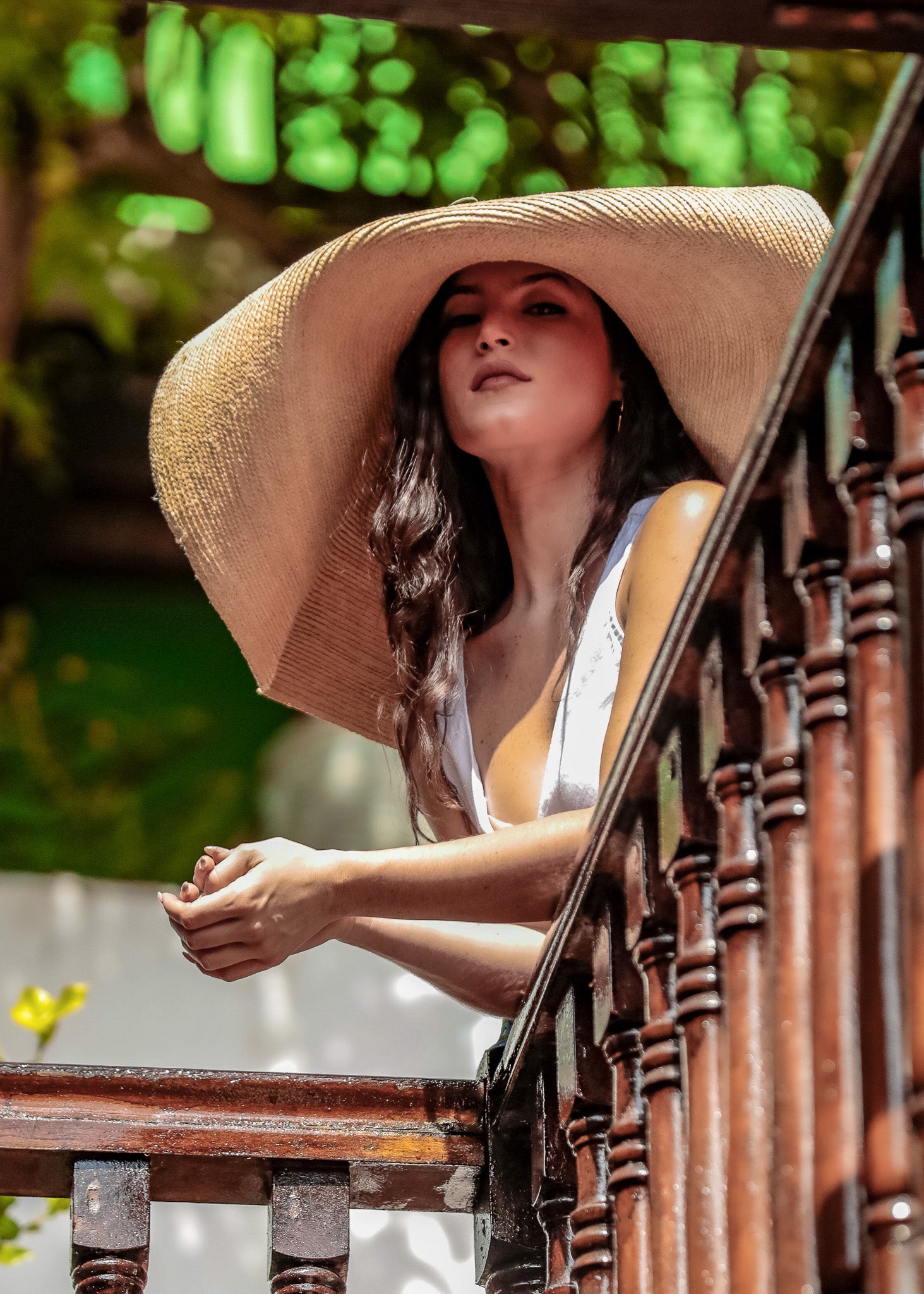 The Grand Belmont Hat - Natural
Natural Hand-woven Straw Oversized Hat.
Hand braided and stitched for the perfect flop and wave.
Timeless, elegant, and ultra fabulous.
Made In Madagascar

- Material is stretchy and will adjust to fit most heads.
- Extra large brim measuring about 10 inches, Standard brim about 7''
- Can be snapped (pictured) or worn floppy
- Comes with a neutral leather strap that my be worn around the chin or tucked into the cup.
- Big, sturdy & durable with the ability to roll and fold. This is the quintessential hat for your vacation needs.
The Grand Belmont Hat - Natural
Locations
VISIT US
.
Old San Juan
258 Calle de San Justo, San Juan, 00901
Mon - Sat 9:30am - 6:00pm
Sun 11:00am - 6:00pm
Tel: +1 (646) 706-2502
.
Shelter Island
Shelter 183 North Ferry Rd. Shelter Island, New York 11965
Mon - Sun 10:00am -5:00pm
Tel: +1(516) 413-4136
.
The St. Regis Bahia Beach Resort
Iridium Spa 
Every Day 10:00 am - 5:00 pm
.
Don Rafa Boutique Hotel
601 Av. Miramar San Juan, PR 00907 
Tel: +1(787) 303-3350
.
ABOUT US