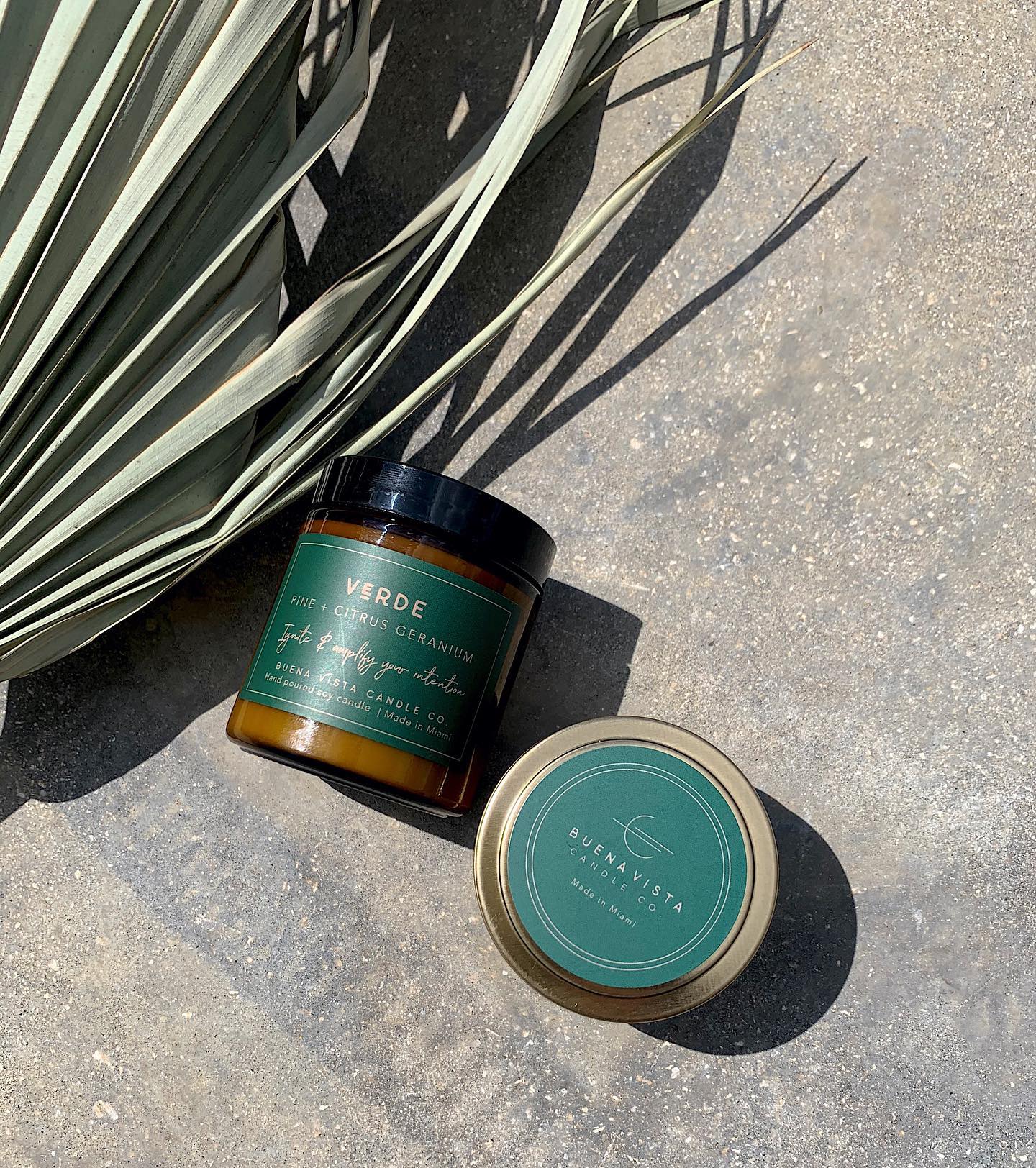 Verde (Pine + Citrus Geranium) in Amber Luxe
From autumnal crispness to the freshness of spring, Verde is a surprisingly perennial scent welcoming the unmistakable aroma of an expansive forest into any home. Woodsy notes of pine spring forward with aromatic geranium florals while citrusy essential oils provide stimulating top notes. While being reminiscent of the festive holiday season or a beautiful pine tree, this scent is designed for the true nature enthusiasts, who desire to bring the outdoors indoors all year round.
Comprised of US-grown and harvested soy vegetable wax (for a safe and sustainable alternative to chemically mass-produced wax), each candle is made with a cotton wick, essential oils, and flower essences. No toxic additives ever.
Verde (Pine + Citrus Geranium) in Amber Luxe
Locations
VISIT US
.
Old San Juan
258 Calle de San Justo, San Juan, 00901
Mon - Sat 9:30am - 6:00pm
Sun 11:00am - 6:00pm
Tel: +1 (646) 706-2502
.
Shelter Island
Shelter 183 North Ferry Rd. Shelter Island, New York 11965
Mon - Sun 10:00am -5:00pm
Tel: +1(516) 413-4136
.
The St. Regis Bahia Beach Resort
Iridium Spa 
Every Day 10:00 am - 5:00 pm
.
Don Rafa Boutique Hotel
601 Av. Miramar San Juan, PR 00907 
Tel: +1(787) 303-3350
.
ABOUT US